This website is in english so the whole world can read it.
Certains textes sont quand même en français *et* anglais.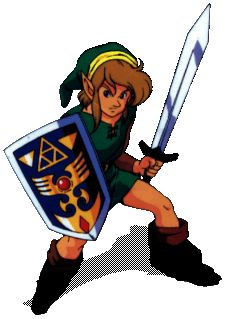 Salagir's Zelda Website
Blond or Brown? Child or Adult? A big load of images of your hero, Link
Des techniques pour gagner !
This is a big presentation about the differents Zelda games and their differences.
It's my fanfic. Really fun !
Musics (SPC, mid...), roms, images, maps, everything you wouldn't even think about Zelda, the game.
Just an HTML page with no content, but whatever will be the size of your navigator window, (check by resizing it) this Zelda 3 looking cave will always fit perfectly ! (big screens version
here
)


Comment ça j'ai triché ? Vous dites ca simplement parce que j'ai tellement de coeurs qu'ils dépassent les items ?